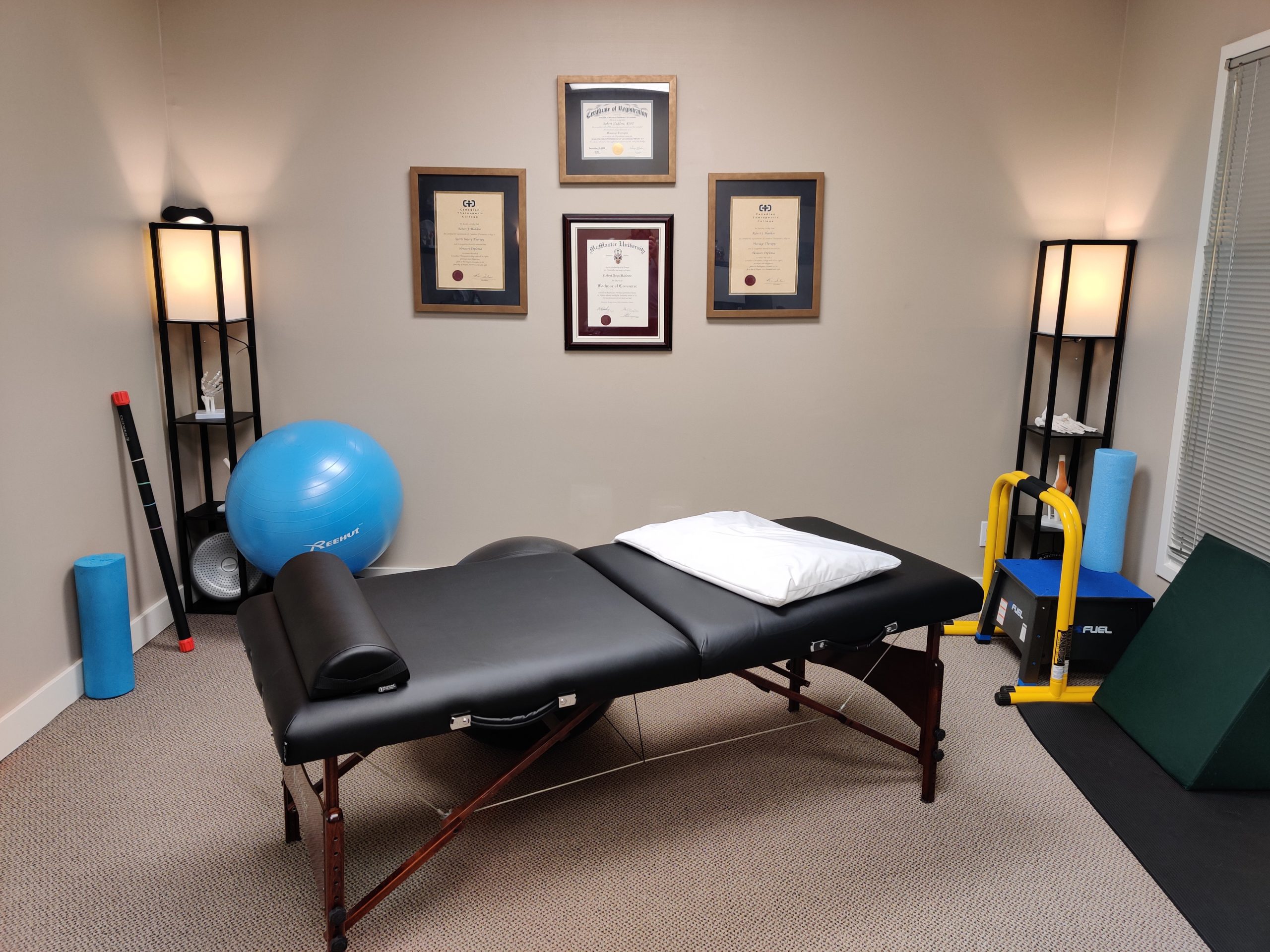 Welcome to Rob Haddow Massage Therapy. Let me tell you a little about myself and how I can help you feel better.
First off, I work atypically; I'm a massage therapist who doesn't perform classic massage. You stay clothed and comfortable, no Enya or nature sounds, I promise.
Why do I work like this?
Because it works really well.
I am a registered massage therapist as well as a sports injury therapist with over 10 years of experience in my field; I have training in a vast array of modalities and approaches, and as I've refined my approach I've found that a combination of manual/movement therapy with exercise based rehab has been the most effective approach for my patients.
I take a holistic approach to rehab and pain. Our time together will be focused on meeting your goals, be it a reduction in daily pain, or reaching a new level of movement performance.
My training has included 10+ years of experience as both a clinician and a field therapist, working as a full spectrum therapist for various movement systems and sports including gymnastics and circus performance, parkour, football, volleyball, and hockey among others.
I have great success with everyday aches and pains as well as:
-sports injuries
-headaches
-back pain
-TMJ disorder
-post operative care
-post injury recovery
-neck/voice/swallowing disorders
-concussion symptom management
-whiplash associated disorders
-central nervous disorder management
Feel free to give me a call, and we'll see how I can help you out!